October Homes Sales Above Average- OREB
Date Posted: November 7, 2018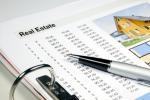 In the month of October, members of the Ottawa Real Estate Board (OREB) sold a total of 1,383 residential properties. This is an increase from both last October which saw 1,237 sales and the 5 year average of 1,223 sales for an increase of nearly 12%.
In the residential property class, an 8.5% increase was seen from a year ago with 1,059 home sold. An even larger increase was found in the condominium class with an increase of 24% and 324 condos sold.
"October's sales are truly indicative of the fast-paced market we have experienced for much of 2018," points out Ottawa Real Estate Board President, Ralph Shaw. "In some pockets of the city, listings are not lingering on the market. Year-to-date average Days on Market (DOMs) are down 14% from 45 to 39 days for residential homes and 24% from 68 to 51 days for condominiums."
"However, lack of supply continues to be a major driving factor in Ottawa's real estate market," he adds. "If we look back to 2015 and 2016, our current active inventory is less than half of what we had then, and it's not improving. Compared to last year, condo inventory is down 34.5% while residential inventory is 17.5% lower than October 2017."
Ottawa continues to be an affordable city with the average price of a residential home coming in just shy of $450,000, which is a 6% increase to prices from last year. The average price in the condo sector has seen a slight increase to prices, up 0.6% to $271,350.
For the OREB news release, click here.
Thinking of purchasing a new home? Contact your Mortgage Broker today to get more information.