Open House- The Real Estate and Mortgage Show: November 3, 2018
Date Posted: November 5, 2018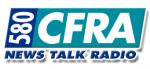 With the time change, if you are selling your home throughout the fall and winter ensure that all the lights are on and consider warmth and nice smells to help entice buyers. Try to minimize all personal items, such as family photos, to help potential buyers see themselves in the home.
Unemployment rates dropped to 5.8% and the government seems to believe the economy is driving along well. The number may increase with the holidays bringing in more part-time work. These job numbers have a huge impact on financial markets.
Privacy laws are evolving and there are times when clients are upset about having to disclose their entire financial picture when applying for loans. Large deposits will be questioned as banks are trying to protect themselves and consumers from anti-money laundering as regulated by OFSI. When it comes to analyzing down payment requirements, lenders and bank will likely look at a 90 day history of the account. Any larger deposits, the lenders will also request a history of the account from which the funds were transferred.
More and more companies are doing credit checks on potential customers outside of loan applications, including home insurance and cell phone companies.
Frank discusses with a mortgage renewal with a caller who is thinking of selling her home. If you are selling your home with a fixed rate mortgage, it will be most likely be more expensive if you 2-3 years left on your mortgage term. Thinking of selling your home and wondering about your penalty? Gather your original mortgage documents and contact your Mortgage Broker for sound advice.